It's the first day of Christmas and even though my true love didn't get me a partridge in a pear tree, I did get the most amazing gifts! I obviously have been nice this year, so well deserved!
Anyways this winter or more appropriately, the weather this whole year has been weird! We don't get a white Christmas which I'm quite upset about, but hey it ain't that deep as Duru likes to remind me.
Christmas is a time when love wins, a time when everyone comes together to celebrate the presence of beauty, love, goodness and all the great fruits of the spirit that gets out in the open with no holds barred. And it's wonderful. Truly.
So when a terrorist attacks a perfect symbol of Christmas, destroying lives and causing chaos, you start to think about how all that love going around is as empty as your plastic container of ijebu garri and you know it would be a while before a refill happens.
But isn't that what they want? Fear? Hate? For us to be afraid of our friends and neighbors and you know what fear creates oder? For us to hate one another. To destroy our faith in humanity and make us forget that love is the greatest weapon of humanity and we don't even know it.
But hey, it's the first day of Christmas so let's not be sad! Let us enjoy the beautiful season, fill it with love and support.
As a couple that grew up with different cultures, it's amazing how much we learn from each other. Especially during the holiday season like this one!
So first Christmas day is today and for us in Nigeria, today is a very special day. Jollof rice gets eaten, fried chicken, bottles of fanta, coke, and Sprite gets passed around. Hampers of gifts are exchanged and Boney M songs are heard in every home.
Our first Christmas together, Liebhaber went all Merry Christmas and gifts unwrapping stint on the 24th and I'm like eh no…..
It was hilarious and cute too really. So it's our third Christmas this year and what do we do? Have two official Christmas days and it's beautiful!
I think the basic idea as to why the Germans celebrate 24th evening is to spend 25th together with no gift expectancy ruining the spirit of Christmas. You have time for each other, eat drink and be literally merry. So all the excitement is dealt with the evening before which is actually brilliant.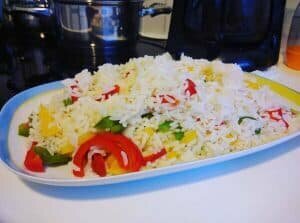 Yesterday's meal was a marvelous traditional Nigerian meal of white rice and chicken stew. No we didn't have ourselves fanta or sprite haha. But we did have our meal with a beautiful bottle of Belgian chocolate Baileys.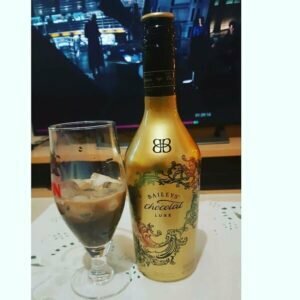 Today however, we will be having lunch with the Schwiegermutter and she's an amazing cook (yep, except when she's forcing Rotkohl or Knödel down my throat!).
Christmas day should be spent with family hence us going to spend the day with his mum. We got lazy yesterday evening (which is no excuse) and didn't attend the Heiligabend service in the neighborhood church. I actually had my outfit all set out!
So anyways, let's not allow fear and hatred to ruin our lives. Let us come together in good Christmas cheer and try to be at peace with each other. You don't have to like your neighbors or be friends with all your coworkers (side eyes!) But respect is a beautiful thing isn't it???
Merry Christmas…Frohe Weihnachten!