Thank goodness for Netflix right?
It allows us the luxury of being able to catch up on Nigerian entertainment buzz.
When the trailer of Chief Daddy aired, I was excited about its debut on Netflix. A good number of household Nollywood names are in it and a few newcomers. Newcomers to me anyways.
So basically, Chief Daddy is Nigerian comedic drama produced in 2018 and directed by Niyi Akinmolayan, the same director who gave us The Wedding Party 2.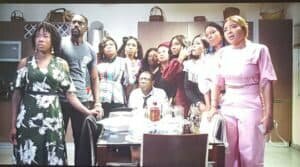 The movie is about the chaotic drama that ensues after a billionaire dies unexpectedly, leaving his family to deal with his extramarital affairs.
So as I mentioned earlier, the movie was flowing with household names every Nigerian family has come to love. But big names mostly never quite make a good movie oder? Even Hollywood has failed this too. So lemme break it down to the characters I was drawn to.
Nkem Owoh and Patience Ozokwor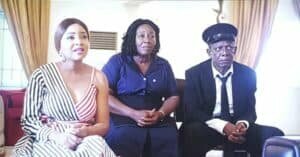 These actors are basically the backbone of Nollywood. Well, the old Nollywood and in my opinion, their acting is flawless. But in this movie, that flawless acting wasn't exploited and anyone watching them for the first time will not remember them after this movie. I got the sense that their greatness was taken away to shine the spotlight on the others.
Funke Adeleye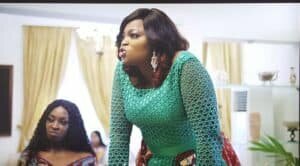 The reason I would watch anything this lady is in is because she sells her roles. Maybe even too much but hey, that's Nollywood for you. Where the acting is less and art imitates life. Adeleye can go from a street rat to a sophisticated lady with no qualms and she keeps you entertained to the point you don't want her screen time to end.
Kate Henshaw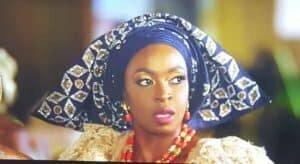 I think that Henshaw is a rare acting gem. She may be sometimes too in your face but this lady has so much to dazzle us with if we do get to see her. I remember watching her on TV as a kid and always wondered why she never got into acting full time. She's a great actor and has this voice that is extremely beautiful. I believe she needs more screen time to show us all that magic she's got.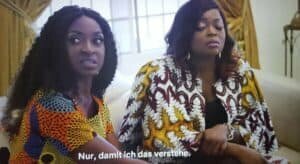 Chief Daddy is a daily reminder how polygamy can be dangerous when not practiced properly in countries that allow it. I don't think one man should marry more than one woman but that's just me. I didn't grow up in a polygamous home so I have no insights into how it really is.
The one message I didn't quite agree with was the celebration of a chronic cheat. It's bad enough that you cheat and get all the women pregnant, but you leave behind the weirdest theatrics knowing how devastating it could be for the wife you left to deal with your transgressions. But hey, that's life for some people. Who are we to judge oder?
The movie was also an eye opener for me in the sense that First Aid isn't a mandatory lesson in Nigeria. Young kids should be taught the basics of First Aid. They say the age to learn CPR is from nine and I totally agree with that. Everyone should be able to understand the fundamentals as long as you can be taught.
Watching this movie and the other two Nigerian movies I have reviewed here and here, I've come to realize one thing. The production of films in Nigeria has greatly improved. Lighting, camera angles, wardrobe usw. However, the acting still needs a lot more work.
Too often than not, characters are mostly developed that replicate actual life in Nigeria. But a lot of the actors are still struggling to sell these roles, and the feeling that scriptwriting is a myth with some very blatant errors is cringe worthy to say the least.
The movie, like all Nollywood films looses its plot. At the first gathering, I imagined the movie would be about the family putting aside all anger, hurt, and differences to give Beecroft a good final rest even though I would probably argue about him deserving it after the heartache he left his wife in with all his disgusting sexcapades. So in truth, as much as he was a cheating husband, he took care of his own.
But the drama of arranging the funeral was drawn out in the worst possible ways, new characters were not introduced properly and in the end, they were all over the place.
The movie does have a bunch of tiny holes all around it, holes that could have easily been repaired, plus the end seemed rushed. Like they were on a time slot and didn't want to spend another second dragging the story out.
But there are a ton of chuckle moments in this movie and that's what makes it a movie to watch. It's colorful, and it's nostalgic for us Nigerians living everywhere else. It's a daily reminder of who we are and how important family always will be. No matter what.