I must have been 25 or younger when I watched my first Genevieve movie.
She was a prolific actor, appearing in so many movies it became so difficult to keep up.  Genevieve Nnaji is a well known Nigerian actress and anyone in Nigeria who claims not to know her must be living under a rock.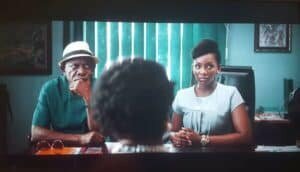 Now if I was to make a list of my top five Nigerian actors, she won't be anywhere near it. Prolific in Nollywood doesn't equate good.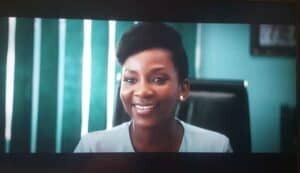 For an actor to be considered great in my opinion, you have to sell the character, be the character and not display an unbelievable performance.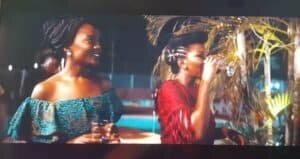 But let's talk about Lionheart the movie.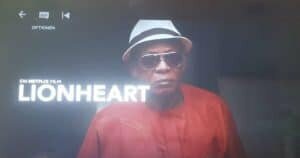 This movie, being Nnaji's directorial debut was showcased in Toronto at the international film festival (TIFF) and was bought by the streaming giant Netflix. According to information, it is the first Nollywood movie to be bought by Netflix and that's an incredible news for the Nigerian movie industry. The inclusion of Nigerian movies on the Netflix board is a great way for the rest of the world to have a look into what Nollywood is all about. There are a few good movies and a whole lot of terrible but so what? Every movie industry has those too including Hollywood and especially Bollywood.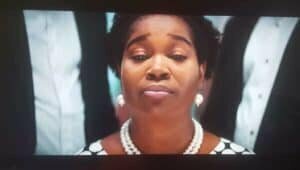 So what's Lionheart about? It's about family values, it's about generational differences, it's about feminism, and it's about culture.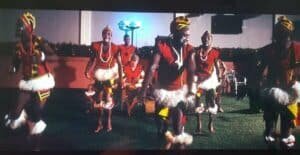 Adaeze Obiagu is the daughter of Chief Ernest Obiagu, and they both work in the family owned transportation company called Lionheart. After a health scare that put her father the manager on bed rest, she as the logistics director (while trying to lobby for a massive state contract) has to figure out how to bring the company out of debt even as her father didn't announce her as an acting manager much to her annoyance.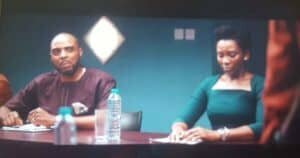 The movie started out great especially the camera angle in the first scene and the introduction of the cast I found quite impressive because it was different from the regular Nollywood intros we know and don't care much for anymore.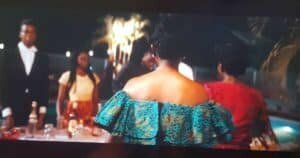 The thug at the park with his Mickey Mouse head, that's actually how it is in real life. Someone threatening to take your money could be wearing a tshirt that has Winnie The Pooh on it. The youth corper in the crowd was also a very nice touch because it made that scene very believable for me.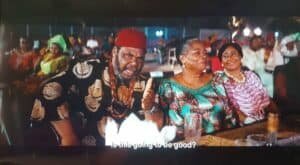 The use of igbo was another aspect of the movie I found nostalgic. Nigeria is a multi lingual country and when directors add this in movies, it makes the movies very original and believeable.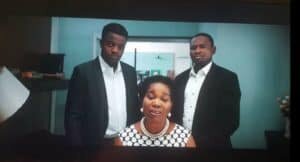 The visuals of the movie were quite good and I especially like how the combination of rural and metropolitan lifestyles were included. I've never been to Enugu state but a minimum part of the city's beauty was showcased. The famous red sand, the trees, the open spaces, the general landscapes.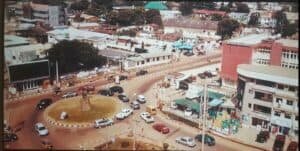 The minimal use of make up on the female characters was impressive and the stars of the movie for me? Nkem Owoh and Kanayo O. Kanayo.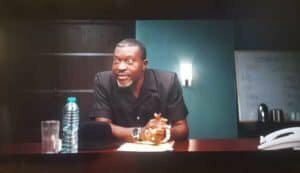 So a lot of things didn't flow with me for this movie. The part where she ordered an employee to service one of the buses because she didn't like how it sounded was a bit off. I could be wrong but I would assume that you first diagnose the sound problem before servicing the bus? I mean I know that there aren't any enforced laws regarding car/bus maintenance in Nigeria but if you run a transport company, you should regulate the maintenance of your vehicles. The general rule is yearly or after 12,000 miles.
Hell, you can't even switch your Nigerian driving license for a German one anymore because they don't trust the Nigerian method of issuing driving licenses.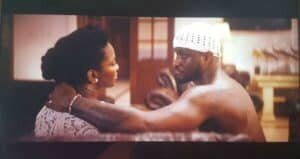 The scene where she had to switch clothes with her assistant Onyinye was not well scripted. Onyinye is a whole lot smaller than Genevieve is so how did that dress fit perfectly? The movie is a comedy film so why not give us some laughs and have her struggle to move around in a very tight obviously not made for her dress?
And as much as she displayed amazing facial expressions in the film, Genevive's actual acting was extremely hard to watch. I mean she does play loveable characters in all her films but she just never sells it for me. Ever. I remember an old film I saw of her where she backed the camera and bent down to pick something off the floor and home girl attempted to pull her short skirt down so her thighs aren't exposed and that was the last time I ever bothered to follow her career. She was alone in that room and the camera angle was to express her body movement from behind but she acted like she was hiding her thighs from the camera. If you are alone in your room, the wall seeing your thighs is the least of your problems. They could have made her character wear some pants or a maxi dress.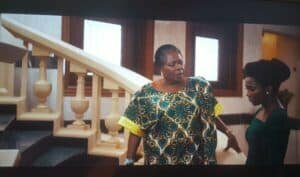 My point is she isn't that great of an actor for me because she never makes me believe the character. 'Oh but she didn't attend acting school,' someone said to me once and I shouldn't be quick to judge her. But listen, a lot of Nigerian actors didn't attend acting school and they still manage to sell it and that's my point. She doesn't play her characters well enough to seem true and for some reason, her characters are mostly always the same.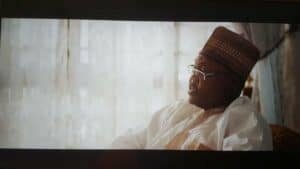 After all these years she hasn't gotten any better and a director to guide her through filming hasn't been found. She has potentials and I'm keeping my fingers crossed that she gets better. Because I know she can do better as an actor.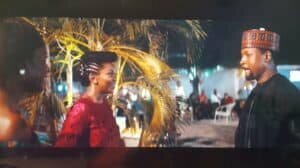 As a director, she did an amazing job for her first time even though through some of the scenes, the direction of the movie was lost and it felt like the main story was missing. But in actual fact, it was mostly about family and gender equality. She mentioned the one thing families quarrel over. The choice between a male and a female child and I wish she explored that one sentence she made to her mother about things being different if it had been her brother.
The belief that women cannot take over reigns of the company from their fathers, the true respect for parents and family values widely practiced in Nigeria and the positive banter between generations, the sacrifices women make to prove that they can be just as good, and a blend of culture were all woven into the film to create an entertainment the whole family can watch together. She definitely excelled as a director in Nollywood.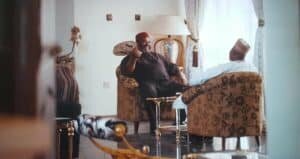 check out the trailer here.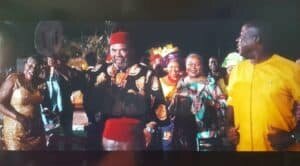 It's not a bad movie and I would probably give it a 2.8 from a 5 point rating.